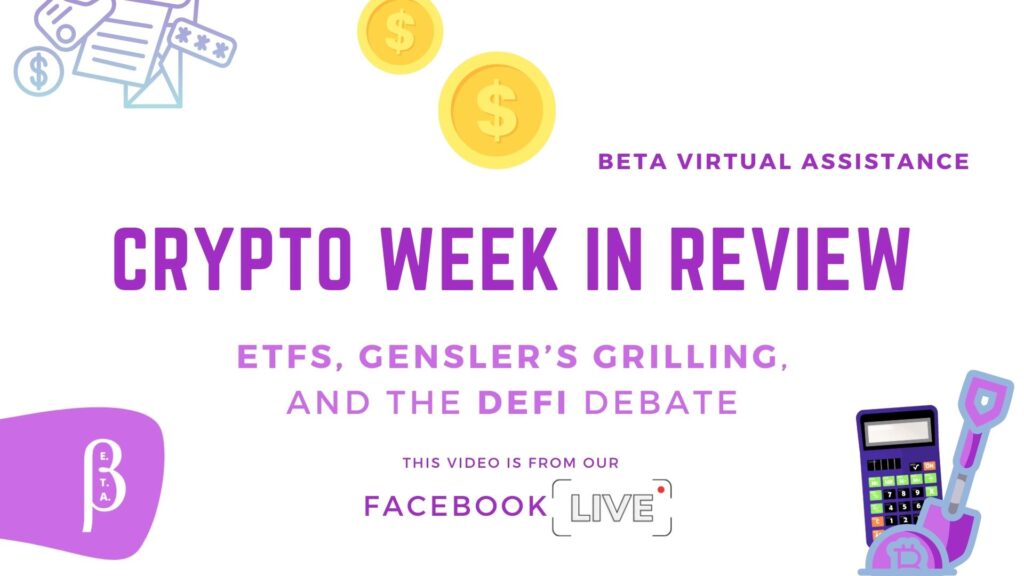 ---
In this week's Crypto Week in Review, we delve into the exciting yet challenging world of cryptocurrency. We discuss the potential impact of crypto Exchange Traded Funds (ETFs) and the hurdles faced in getting them approved. The ongoing Crypto Winter and Grayscale Bitcoin Trust's role in it are also in focus. Join us as we explore Gensler's congressional grilling, the SEC Stabilization Act, and Coinbase's campaign for sensible crypto policies. The debate over decentralized finance (Defi) and the safety of centralized exchanges (CeFi) is sure to pique your interest.
"Trying to listen and the audio won't start or play? Try a different browser or check our other channels."
Read our related blog post here
Stay informed about financial trends and join our live sessions here.
Don't forget to check out our mini-course, The Crypto Tax Matrix, for valuable insights into managing your crypto tax obligations.
Reach out to us for any assistance with your crypto taxes. Book a call here.
#CryptoETFs #CryptoWinter #Gensler #DefiDebate #CryptocurrencyInvesting