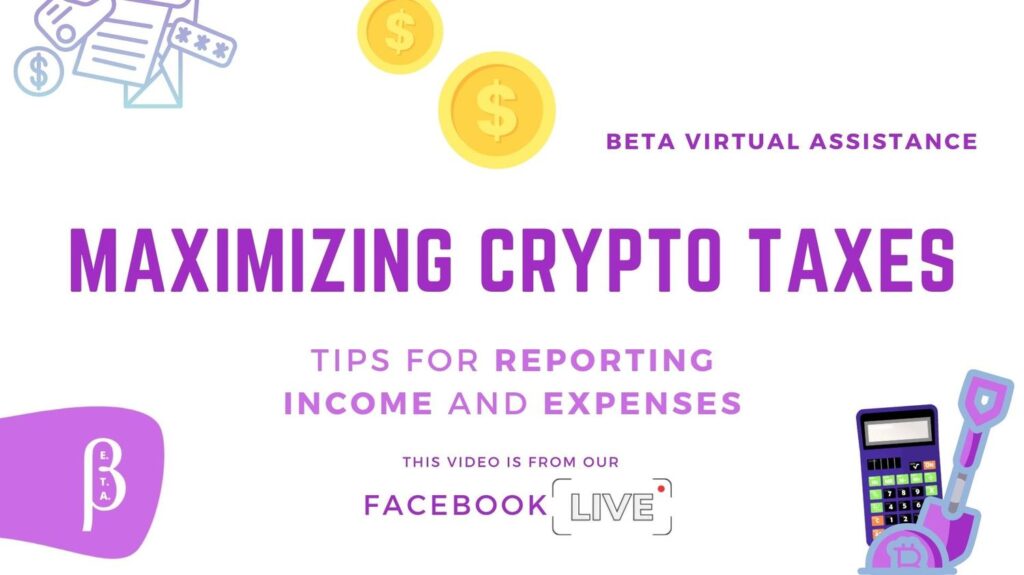 ---
Join Jessica from Beta Virtual Assistance as she breaks down the intricacies of crypto income and expenses for tax reporting in this podcast episode. Whether you're a seasoned crypto trader or just starting, understanding how various transactions impact your tax liability is crucial. Jessica covers all types of crypto income, including capital gains, rewards, mining, and more, as well as expenses like trading fees and software costs. Learn how to navigate the world of crypto taxes and make informed financial decisions in the crypto space.
"Trying to listen and the audio won't start or play? Try a different browser or check our other channels."
Read our full summary blog post here.
Read our related blog post here
Stay informed about financial trends and join our live sessions here.
Don't forget to check out our mini-course, The Crypto Tax Matrix, for valuable insights into managing your crypto tax obligations.
Reach out to us for any assistance with your crypto taxes. Book a call here.
#CryptoTaxes #IncomeTax #Cryptocurrency #TaxReporting #CryptoInvesting