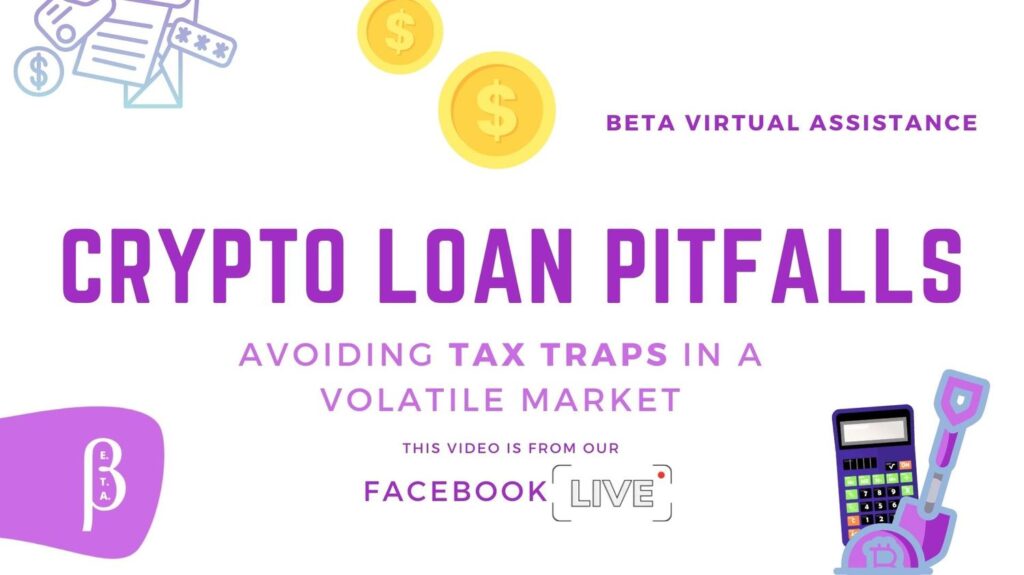 ---
In this podcast episode, we explore the intriguing world of cryptocurrency loans and their tax implications. Discover how borrowing against your crypto holdings can be a smart strategy if you avoid common tax traps, helping you avoid capital gains taxes when selling your digital assets. We also share essential tips for managing crypto loan transactions for tax purposes. However, be careful about the risks associated with market volatility and loan liquidation. If you're a crypto enthusiast looking to make informed financial decisions, this video provides valuable insights.
"Trying to listen and the audio won't start or play? Try a different browser or check our other channels."

Delve into the tax benefits of cryptocurrency loans and avoid intricate tax traps. Uncover vital insights to guide your financial choices.

Read our related blog post here.

Stay informed about financial trends and join our live sessions.

Don't forget to check out our mini-course, The Crypto Tax Matrix, for valuable insights into managing your crypto tax obligations.

Reach out to us for any assistance with your crypto taxes. Book a call here.
#diversification #safety #cryptoassets #cryptoexchange #riskmanagement #HODLing #walletsafety #addressverification #scammers #taxcomplexity #professionaltaxhelp #cryptotaxes