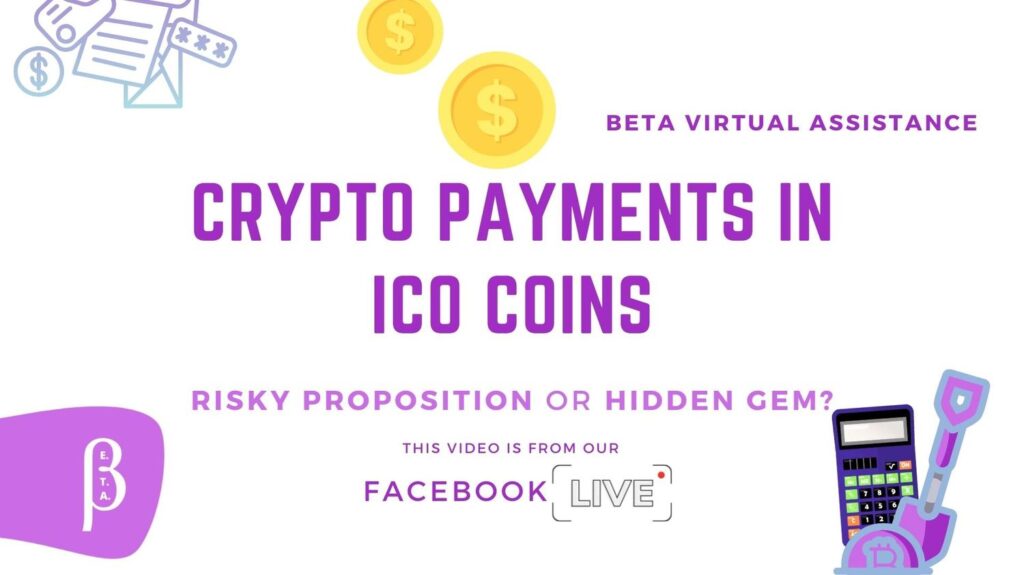 ---
In this podcast episode, Jessica from Beta Virtual Assistance explores the world of cryptocurrency investments and the potential pitfalls that come with Initial Coin Offerings (ICOs). Discover the risks and rewards of ICOs, learn why accepting payment in ICO coins can be risky, and get a glimpse into the complexities of coin minting. Jessica also sheds light on the volatile nature of the crypto market and why it's crucial to exercise caution when investing. Whether you're a crypto enthusiast or a novice, this video provides valuable insights to help you navigate the crypto landscape wisely. Don't miss out on this informative discussion!
"Trying to listen and the audio won't start or play? Try a different browser or check our other channels."
Read our related blog post here:
Stay informed about financial trends and join our live sessions.
Don't forget to check out our mini-course, The Crypto Tax Matrix, for valuable insights into managing your crypto tax obligations.
Reach out to us for any assistance with your crypto taxes. Book a call here:
#CryptocurrencyInvestments #ICOs #CryptoPayments #CoinMinting #CryptoMarket