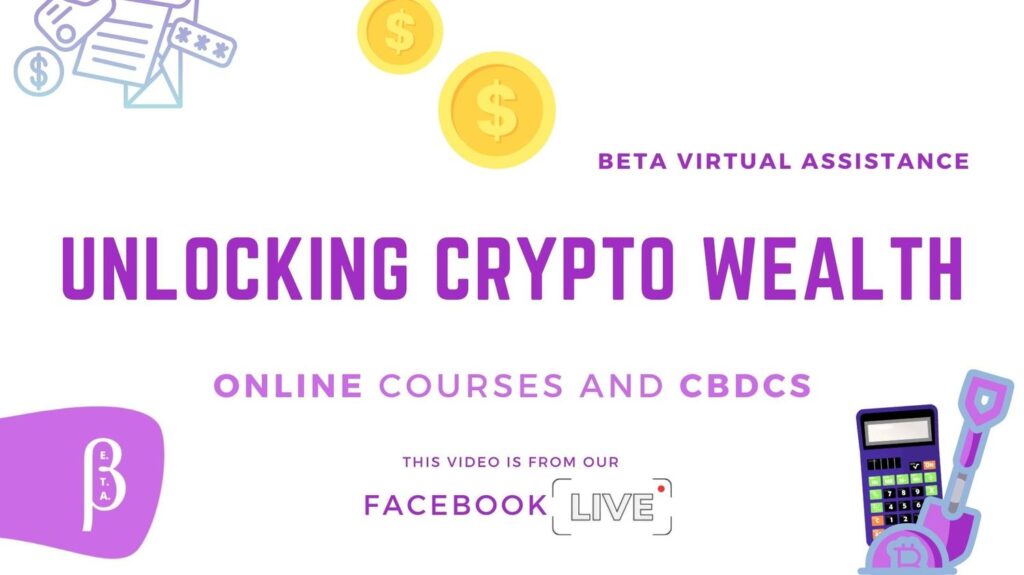 ---
In this podcast episode, Jessica from Beta Virtual Assistance explores the latest developments in Central Bank Digital Currency (CBDC) in the USA and the critical importance of safeguarding financial privacy. She also shares valuable insights on how creating online courses can be a great source of future investment funds for the successful entrepreneur and looks at several ways to optimize your courses using the power of gamification for education and lead attraction.
"Trying to listen and the audio won't start or play? Try a different browser or check our other channels."
Read our full summary blog post here.
Stay informed about financial trends and join our live sessions here.
Don't forget to check out our mini-course, The Crypto Tax Matrix, for valuable insights into managing your crypto tax obligations.
Reach out to us for any assistance with your crypto taxes. Book a call here.

#CBDCPrivacy #FinancialPrivacy #CryptoProducts #ExperienceProductMasterclass