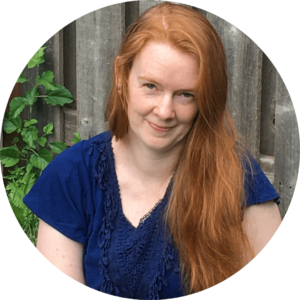 Jessica Freeman was born and raised in the rainy neighborhoods north of Seattle, Washington. Living on nine acres with a dad crazy about animals taught her lots about "farming" (if you can call it farming when you have to care for everything including angora rabbits, three varieties of peacocks, Nubian goats, a donkey, a horse, a cat, and a parrot named Dude, just to name a few.) When she was in high school, her mom reinvented herself as a tie-dye artist and began selling t-shirts at street fairs. Suffice it to say, Jessica grew up to be an independent soul proud of her unique strengths and character.
Jessica's school and music lessons were paid for by her grandparents, who had invested early in UPS stock and NEVER SOLD. ("NEVER burn the chair for firewood," her grandfather was fond of saying.) When Jessica struck out on her own after graduating from Eastman School of Music, she discovered a knack for investing, especially after reading most of the local library's collection of investing books while she helped her young children nap.
Upon arriving in Nebraska with a larger-than-expected check from the sale of their first house, Jessica set about investing while continuing to devour online resources such as The Motley Fool and Banyan Hill newsletters (where she learned how to rapidly increase her investing results using option strategies). Recently, she felt the urge to share some of her plentiful knowledge with those who are less fortunate and have not stumbled across the secrets to financial freedom. (This may be due in part to the fact that her three homeschooled charges are busy moving out into the world, leaving her a lot more time to pursue new passion projects.)
Recognized locally as an excellent accompanist and church musician, teacher of crafts like quilting, crochet, knitting, and tatting to young homeschoolers, and serial buyer of online courses, Jessica also enjoys spending her mornings cuddling in bed with one of her two cats. (The other prefers the children and the husband.)
In 2021, not only did Jessica create her first investing course (The Beginning Investor's Guide to Stock Vocabulary), but she also discovered the magical and intriguing world of cryptocurrencies. She is now happily sharing her discoveries at SaferCryptoInvesting.com, TheSolarPoweredLIFEAcademy.com (where Learning Is ForEver), and BetaVirtualAssistance.com (a business she started ostensibly to teach her middle child how to have a business which he immediately rejected and left to her whims). (One of these days she may have to choose a favorite business and stick with it, but for now she's too stubborn to do that!)
If you're interested in learning how to invest but don't know how to start, send an email to Jessica@BetaVirtualAssistance.com or look her up on Facebook (https://www.facebook.com/jessica.freeman.144/ ). Or have fun poking around this website to see what other treasures you can uncover as Jessica explores topics such as mindset, habits, productivity, and other influences on new entrepreneurs.